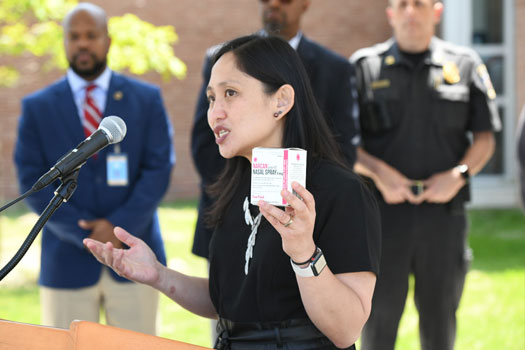 1. MCPS Implements New Regulation Allowing Students to Carry Narcan at School
Montgomery County Public Schools (MCPS) announced new guidance for responding to medical emergencies in schools for suspected opioid overdoses.
The new regulation includes detailed guidance on naloxone (also known by its brand name, Narcan), its use and access in MCPS schools. Narcan is a potentially life-saving medication that temporarily reverses the effects of an opioid overdose. The new guidance allows students to carry Narcan in schools and during school-sponsored activities without fear of disciplinary action. Students should continue to seek assistance from school or health room staff in the event of a medical emergency on campus.
You can learn more about Narcan and other educational resources during an MCPS Health and Wellness Fair from 9 a.m. until noon on Saturday, May 20 at Seneca Valley High School, 19401 Crystal Rock Drive in Germantown.
---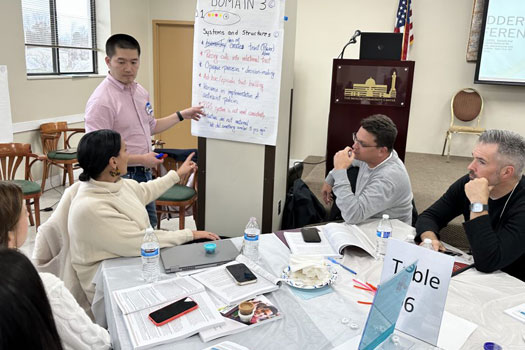 2. Antiracist Audit Action Plan Now Available
The Antiracist System Action Plan was shared with the Board of Education on Thursday, May 11. The district's action plan is designed to address five recommended areas to successfully implement a racial equity vision. Those critical areas are coherence, accountability, equity centered capacity building, continuous data collection and relational trust.
The action plan is organized into three sections:
System-level actions
Domain-specific actions
School-level actions
The action plan has been developed to guide the antiracist actions of Central Office and schools to remove barriers impacting the most marginalized students.
Visit the Antiracist Audit website to learn more and to read the full audit report.
---
3. Parent Academy TO GO Virtual Workshops Still Available
Parent Academy TO GO is designed to inform and empower families as advocates and partners in their children's education. Workshops provide families with useful information and resources to support their children's academic and emotional well-being, as well as help them to be college and career ready. Workshops addressing active parenting, understanding the college admissions process, self-care and more are available through June 6. Language interpretation may be available upon request.
---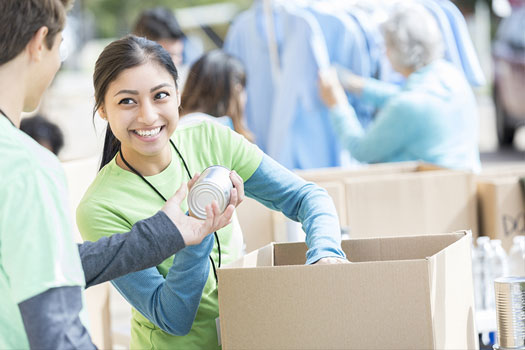 4. Deadline for Required SSL Forms Is Friday, June 2
The deadline to submit Student Service Learning (SSL) forms is Friday, June 2. SSL service hours completed after June 1, 2022, must be submitted to middle school or high school SSL coordinators by June 2, 2023, to count for this school year.
Please remember that all MCPS students must earn 75 SSL hours to graduate from high school. The summer break is a wonderful time for students to participate in SSL opportunities.
---
5. Bright Spots This Week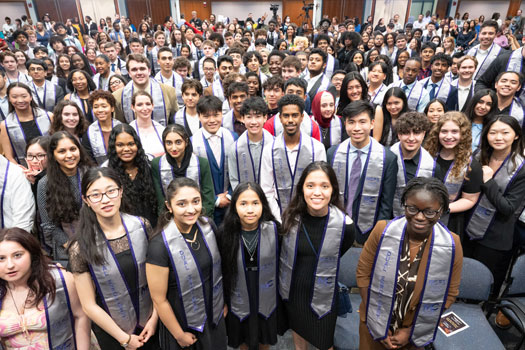 Students Honored at Dual-Enrollment Ceremony
More than 279 students, the largest number in the state, were honored in a dual-enrollment recognition ceremony earlier this week at the Universities at Shady Grove. These students are dually enrolled at MCPS and Montgomery College. The majority of the students will receive associate degrees from Montgomery College. See the list of students who were recognized.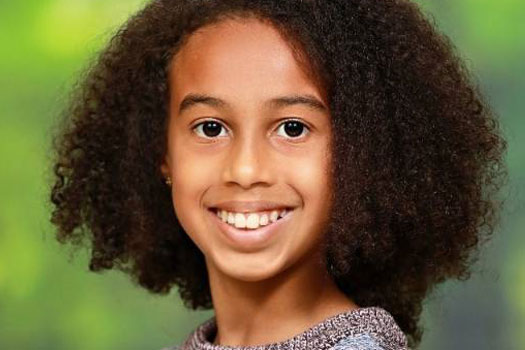 Seven Locks Elementary School Student Named Northeast Region History BEE Champion
Fifth grade student Ava Gerson is the 2023 Who Was? History Bee Champion for the Northeast Region.
In January, more than 200 third, fourth and fifth graders at Seven Locks Elementary School competed in the first round of multiple-choice questions on people and events from the Penguin Press' "Who Was?" history series. The top two students in each class then competed in a formal bee assembly. Ava beat 17 students and moved on to the individual essay competition. Her work was selected as the winner for the Northeast region.