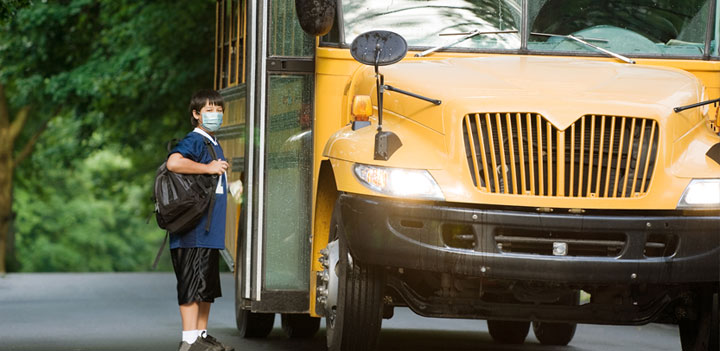 Community Update
May 19, 2021
Dear MCPS Community:
On May 18, 2021, the Montgomery County Board of Health voted to approve new health guidelines that lift capacity restrictions and relax some mask-wearing requirements for county residents. The new guidelines are in effect through May 28, 2021, when the county's Board of Health regulation expires. Here are four things you need to know about what these changes mean for MCPS.
MCPS high schools will increase the number of tickets each senior will be allocated for graduation ceremonies. The increase at each school will be based on the size of the graduating class and the facility capacity of each outdoor school stadium. Schools will communicate with families directly about the number of tickets available for their specific ceremony.

Face coverings for student-athletes and spectators will no longer be required outdoors. Additionally, capacity limits for outdoor athletic events have been lifted. The gathering capacity for indoor athletic events is limited to 250. Additional athletics updates can be found here.

Masks/Face coverings remain mandatory in MCPS buildings and on school buses through the end of the school year. This is aligned with state and county guidance. More information will be provided soon on requirements for masking during recess.

MCPS is not recommending changes to 5th and 8th grade promotion ceremonies at this time. Vaccinations for students younger than 12 have not been approved and many students 12 years old and older have yet to be vaccinated. Ceremonies will be held virtually to ensure the safety of students and staff. Schools are collaborating with staff and families to determine additional ways to safely recognize and celebrate 5th and 8th grade students in-person through other school-specific traditions.
We will continue to provide the community with updates on any changes to school system operations, events and programs.