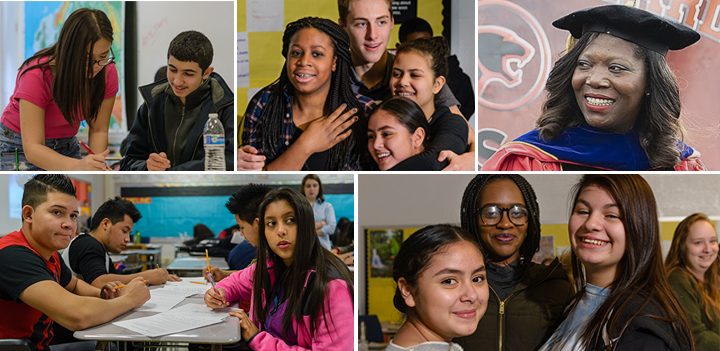 Coming Back, Better Than Ever!
July 8, 2021
Dear MCPS Community:
The month of July ushers in a new season of teaching and learning in Montgomery County Public Schools.
To meet our students' social, emotional, mental health and academic needs, we have vastly expanded our summer programming: In the past week, our summer school programs began serving more than 52,000 students, many of whom are learning and growing back in their school buildings. And next week, our two schools that operate on an innovative school calendar, Roscoe Nix and Arcola elementary schools, will welcome students back to school buildings for five days a week of in-person instruction, with a teacher in every classroom—in a preview of the experiences we will provide for all our students beginning this fall.
As I noted in my June 1 message, MCPS is a great school system because we are made of great people. And our summer programming is a powerful example of this. Unprecedented numbers of teachers and other school staff have stepped up to support summer programming. They, along with central and school-based teams, are working to ensure that logistical and instructional supports are in place for a full return to schools on August 30, the first day of the 2021–2022 school year.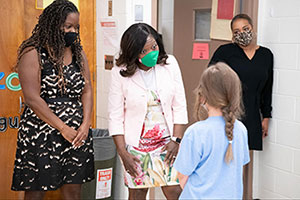 The increase in activity our schools are seeing this summer and the plans for the fall leave us at a moment of great opportunity for MCPS—a school system that has been my professional home for two decades. We enter this summer and fall stronger because of the resilience that our students and staff have displayed in the face of the trial and tribulation over the last 15 months.
It is now time for MCPS to PROSPER—to reach our boundless potential. That is the focus for my first 100 days as interim superintendent and for the next school year: prospering. I recently shared this focus with school system leaders. This vision—called PROSPER 100—captures the commitments we must make to our students, to our staff, to our community and to ourselves in our efforts to provide students with the educational experience they deserve.
PROSPER 100 entails:
P-Putting Students First
R-Renewing Relationships
O-Opening 5 Days a Week for In-Person Instruction
S-Supporting Staff to Meet Student Needs
P-Preparing for Our Future
E-Educating for Equity
R-Reestablishing the Culture of Respect
This vision is a commitment to an optimistic spirit and to foundational goals that we cannot compromise. MCPS offers an excellent learning program for all students, a pledge to renew collaboration with the MCPS community, a deeper commitment to equity, and an unrelenting focus on bringing students back to better summer and fall school experiences!
Video: Dr. McKnight Discusses PROSPER 100
This vision will require all of us. I look forward to our work together. MCPS Is Coming Back, Better Than Ever!
In partnership,
Dr. Monifa B. McKnight
Interim Superintendent of Schools, MCPS
VIDEO: Meet Dr. McKnight, Hear reflections from colleagues on working with the Interim Superintendent