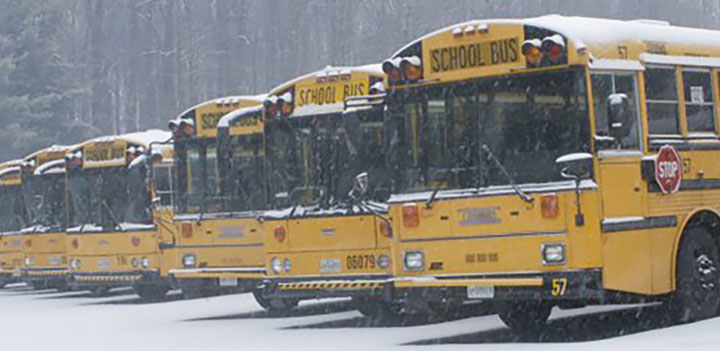 Inclement Weather Transition to Virtual Learning
Dear MCPS Community,
Montgomery County Public Schools will consider a transition to virtual learning on days when schools are closed due to inclement weather for the remainder of the 2021-2022 school year. These are days when the district would otherwise determine that a system closure would be needed for safety reasons. This decision will be made on a case-by-case basis.
When inclement weather is predicted, MCPS transportation and leadership will monitor the weather forecast and notify families if there is a possibility MCPS will transition to virtual learning. Students will be asked to make sure they bring home Chromebooks, chargers and other instructional materials. Staff will also be asked to be prepared with virtual instruction lessons and materials.
MCPS offers a number of ways to stay in touch with the school system and be informed of a transition to virtual learning. They are:
ConnectED for system emails and text messages
Alert MCPS/MCPS Alerta countywide emergency texting system
Social media (Twitter, Facebook and Instagram) in English and Spanish
Local news media
MCPS–TV (Comcast 34, Verizon 36, RCN 89) and
Recorded phone line (301-279-3673)
This page will include information to help you understand what to expect during inclement weather virtual learning and resources to provide technical support.
Important Notes:
In order to allow time for students and staff to adjust, log in and access resources on an inclement weather virtual learning day, all instruction will begin two hours later than the school's normal bell schedule.
Your school's principal will communicate the day's instructional schedule information or other information specific to your individual school.
Students unable to access instruction will receive an excused absence and be given the opportunity to make up the missed work.
Montgomery County Public Schools