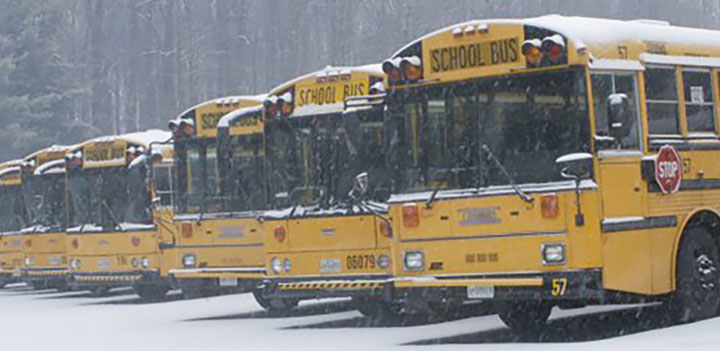 Montgomery County Public Schools
THINGS TO KNOW FOR THURSDAY, FEBRUARY 24
February 24, 2022
Dear MCPS Community:
I want to provide you with an update on the school calendar for the remainder of the school year. Recent inclement weather forced Montgomery County Public Schools (MCPS) to close schools for a total of four days during the month of January (January 3, 4, 7, and 20). The 2021–2022 MCPS school calendar was modified in November 2021 to change the Wednesday before Thanksgiving to a system holiday. This left MCPS with 181 planned days of instruction going into January, one more than the minimum required in the state of Maryland. Therefore, one of our four closures does not need to be made up, leaving us three days of instruction that must be added to our calendar.
With this in mind, MCPS would like to announce the 2021–2022 make-up days. MCPS will use the following designated make-up contingency days to ensure we meet the State-required days of instruction.
Friday, April 1, 2022, originally scheduled as professional day for teachers for grading and reporting, will be an early release day for all students.
Additionally, the 2021–2022 school year will be extended at least two more days to include:

Thursday, June 16, 2022
Friday, June 17, 2022*
*Friday, June 17, 2022, will become a day of instruction and the last day of school, which will be an early release day for students. Innovative schools, that have an instructional calendar of 210 days, will make up April 1, 2022 with all schools, and will end the school year on Monday, June 13, 2022, as scheduled.
Wednesday, June 15, 2022, originally scheduled to be an early release day, will now be a full day of instruction.
On February 1, 2021, the Board of Education approved the Inclement Weather Virtual Learning Plan providing MCPS the option to transition to synchronous virtual learning for any future closings due to inclement weather. Traditional snow days remain valuable and are sometimes necessary. In the unfortunate event we experience inclement weather requiring additional closures beyond this plan, MCPS may request a waiver from the state minimum of 180 school days. To be eligible for a waiver, school systems must demonstrate a good faith effort to make up for lost time using their designated make up days.
While our mission is student learning, our first priority is the safety of our students and staff. MCPS will continue to closely monitor for severe weather and provide updates on any impact it may have on the school calendar. For more information on the MCPS school calendar, visit our website http://www.montgomeryschoolsmd.org
Sincerely,
Monifa B. McKnight, Ed.D.
Interim Superintendent of Schools